The company WobbleWorks was successful in Kickstarter campaign that funded the creation of the 3D printing pen 3Doodler in 2013. In comparison with 3D printers, a 3D pen allows user to be more creative and create the object using his own hands. There is no need of technical knowledge or a computer. A 3D pen does not draw a line on a paper but it produces a hot plastic that cools down very quickly and create a 3D plastic object.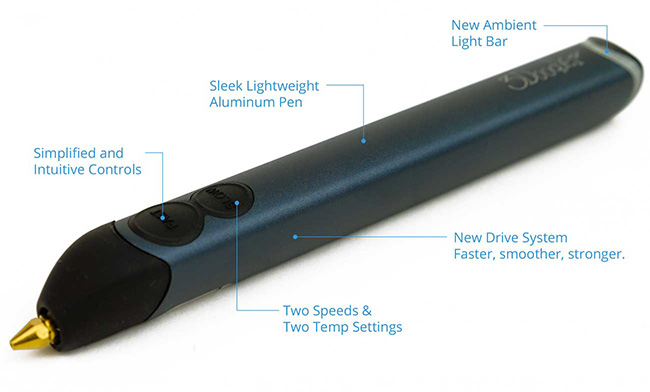 Now, a new generation of this pen was created. It is called 3Doodler Create and it is smaller and easier to operate. The pen is made of aluminium and you can buy various colours. The drive system was modified and it is smoother. New ambient light bar indicates if the device is on.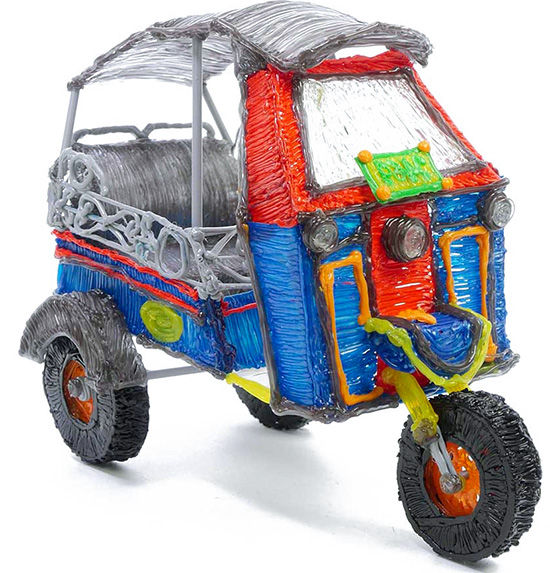 The 3Doodler Create pen costs $99 and you will get not only the pen but also a power adaptor, quick-start guide, manual, various plastic strands, tools for cleaning, temperature adjustment, and nozzle removal.