DJI bought minority stake of Hasselblad company in November 2015 and their cooperation is bringing their first product into life, the new A5D-M600. It combines the professional DJI Matrice 600 drone and medium format camera Hasselblad A5D. The drone is powered by six intelligent batteries that are able to provide 35-40 minutes of flight time when unloaded (9.1-9.6 kilograms / 20-21 pounds). If the drone is fully loaded (15.1 kilograms / 33 pounds), the batteries have enough electrical power for a 16-minute flight.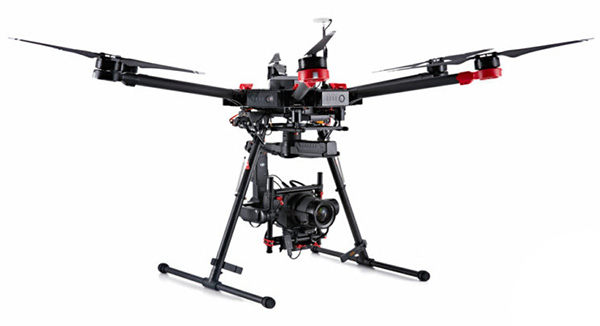 The Hasselblad A5D camera has a medium format sensor with 50-megapixel resolution and, therefore, it is very good option for aerial landscape photography. The A5D-M600 and its camera is paired with 50mm F3.5 lens (35 mm in full frame equivalent). This combination can provide much better images in comparison with ordinary consumer drones with small sensor cameras. It provides better resolution, color accuracy, and dynamic range. Now, it will be easier and cheaper to use medium format cameras with drones in comparison with small planes.
The operator should be able to control the drone from a 5-km (3-mile) distance. The drone is compatible with DJI Ronin-MX gimbal system. Streaming of video is supported by Lightbridge 2 Professional HD system.  USB, mini-HDMI, and 3G-SDI outputs are supported. The propulsion system is dust resistant and the same is true for a Hasselblad camera and its lens. Therefore, the A5D-M600 is suitable for quite harsh weather conditions.