APWorks is a company from Airbus Group and its new vehicle is very interesting one. The new motorcycle is called Light Rider and its weight is only 77 pounds (35 kilograms). Its frame was created using the 3D printing technology and making 30 micrometres thin layers. The metallic powder and aircraft-grade aluminium (Scalmalloy) were used and the entire frame weighs 13 pounds (6 kilograms) only. This material is as strong as titanium and 3D printing technology allows creators to use bionic design that would not be possible using the conventional techniques.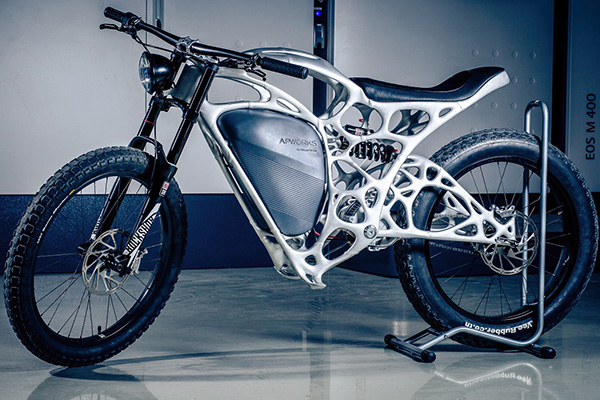 Light Rider motorcycle is powered by a 6kW (8HP) electric engine with 130 Nm (96 lb-ft) of torque and allows to reach the speed of 80 km/h (50 mph). It is able to accelerate from 0 to 45 km/h (28 mph) in 3 seconds.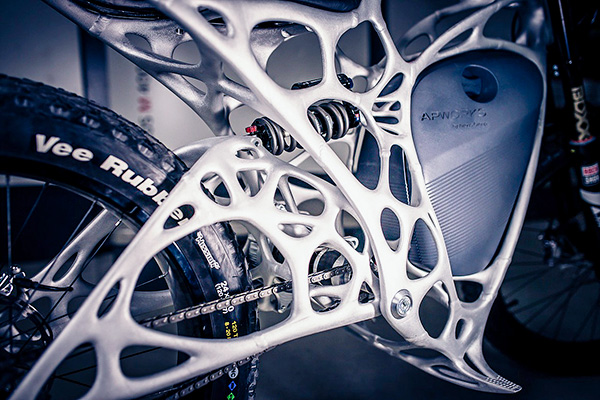 One battery provides the energy for a 60km drive and can be easily replaced. APWorks plans to manufacture 50 of these electric motorbikes only. Each of them is going to cost 50,000 EUR ($56,000 approximately) without any taxes and you can pre-order them now.