Although the majority of cars still has combustion engines, electric vehicles (EV) and plug-in hybrids (PH) are slowly gaining popularity and there is a need for fast and comfortable charging of their batteries. Some of the energy is recuperated as the vehicle drives but the cars also need an external supply of juice. Nowadays, plugs are used but there are many different types that are usually not compatible. Especially Tesla car are using its own proprietary cables, whereas other manufacturers provide solutions that ensure some sort of compatibility of the systems. SAE organization is trying to simplify the situation in wireless charging and prevent such a mess by making standards in advance.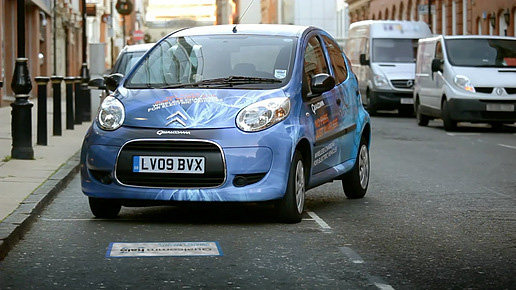 source: sae.org
Therefore, four wireless power transfer (WPT) standards were incorporated into SAE TIR J2594. They will be suitable for PH and EV cars. The standards are using 85kHz frequency (81.39-90 kHz) and should allow to park the car on the special parking spot that will slowly charge the cars when you are shopping or working, for example.
In the beginning, two slower standards would be available. WPT 1 provides 3.7 kW of power. That would full charge the 30kWh battery of Nissan Leaf in 8 hours (in practice, it should be faster as the full capacity of the battery is not used). WPT 2 provides 7.7 kW and the Leaf's battery will be fully charged in less than 4 hours. Even the slower standard will charge 25 % of Leaf's battery when shopping for 2 hours and extend the range for further 60 kilometres (approximately 40 miles). WPT 3 with 11 kW and WPT 4 with 22 kW are planned as well as further improvements ensuring even faster charging may be considered. The first two standard classes are tested in US by Department of Energy. It is expected that the standard will be finished in 2018.