Last months were full of information about the new US fighter jet F-35A Lightning II for The Air Force. This fifth generation of a fighter aircraft were declared as ready for combat (Initial Operational Capability - IOC) by general Hawk Carlisle, the commander of Air Combat Command. The new aircraft should be valuable tool for US and its allies. The first squadron that will use new F-35As is The 34th Fighter Squadron of the 388th Fighter Wing at Hill Air Force Base, Utah alongside with Air Force Reservists from Hill's 419th Fighter Wing which were the first ones who used F16s 40 years ago.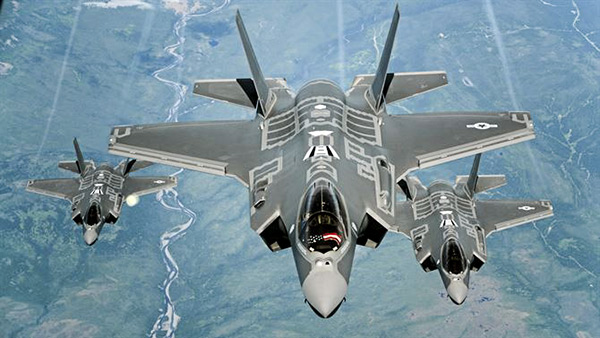 These wings have 21 trained pilots that are able to fly with these aircrafts. Commanders say that the aircraft provides amazing stealth capabilities and enemies can hardly see and target them. F-35As have laser guided munitions especially against ground targets and they have successfully passed air-to-air tests. On the other hand, there has been a couple of software issues (radar instabilities,...) that have been solved on majority of aircrafts but there is still a huge room for improvement. Many software updates are planned. For now, they have 15 of these new fighter jets. The Air Force plans to use the really big fleet of 1,700 F-35As in the future.
Lockheed is going to produce three different versions of F-35 aircrafts. One of them is F-35 (for Air Force), then there is F-35B (for US Marine Corps), and F-35C (for Navy). F-35B is declared operational since last July, F-35C is going to get IOC in 2019.