There is a new fastest front-wheel drive hot hatch now. For the last year, the fastest one was Honda Civic Type-R that managed to finish the lap in 7 minutes and 50,63 seconds. Now, this is a history and Volkswagen has created even faster car. Volkswagen Golf GTI Clubsport S is the new front-wheel drive king. It has set the new record to 7 minutes and 49,21 seconds. Such times are very close to some supersport car's values.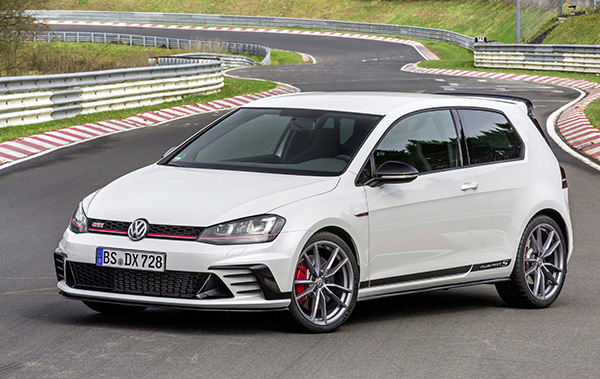 The new version is based on the original GTI Clubsport version but its engine produces 228 kW (310 PS) now. That is the same horsepower like Honda has. The engine produces 380 Nm (280 lb/ft) between 1700 and 5300 rpm and you can accelerate from 0 to 100 km/h (62 mph) in just 5.8 seconds. The top speed is 261 km/h (162 mph).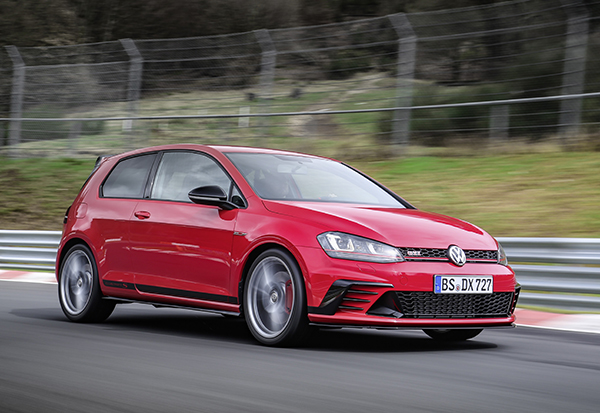 But such a performance was not for free. The weight was reduced to 1360 kg (2998 pounds) including the 75kg driver because the rear seats were removed. The armrest, insulation, variable-height trunk floor and floor mats have also gone away. The battery is also smaller and there is a few additional modifications. On the other hand, some of this weight was increased by big 235/35ZR19 wheels, DCC or some other details.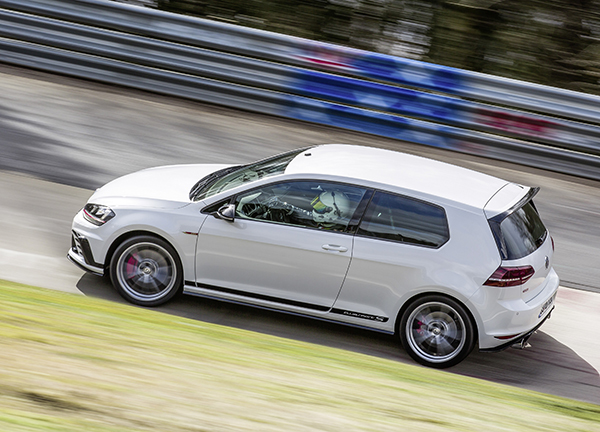 Volkswagen plans to produce only 400 cars which will be numbered from 001/400 to 400/400. 100 of them will be targeted for a German market. It will be interesting to see how long will this record last.