On July 14,2015, the New Horizons spacecraft took many interesting pictures of Pluto dwarf planet and its mission was accomplished. The spacecraft has still some fuel and there is a question about the future tasks. It is heading further to the Kuiper Belt and the team searched for new possible targets since 2011. With the help of the Hubble Space Telescope, five potential objects were found. Even though the spacecraft has some extra fuel, it would not be enough to reach many of them. Therefore, the team has picked up and recommended 2014 MU69 (discovered on June 26, 2014) that is also known as PT1 (Possible Target 1).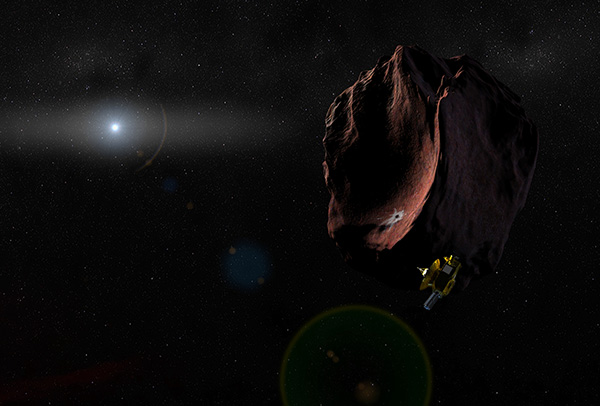 In November 2015, four maneuvers were carried out to change the direction of the New Horizons to 2014 MU69. It is still not clear if 2014 MU69 is the next target because the New Horizons team has to make a successful proposal to NASA. We will see whether it is going to be approved or not. If it is approved, it will reach the object on January 1, 2019 in the distance of 4.2 billion miles (6.8 billion km) from Earth. It is believed that PT1 is about 20-30 miles (30-45 km) across. The decision should be made during this summer.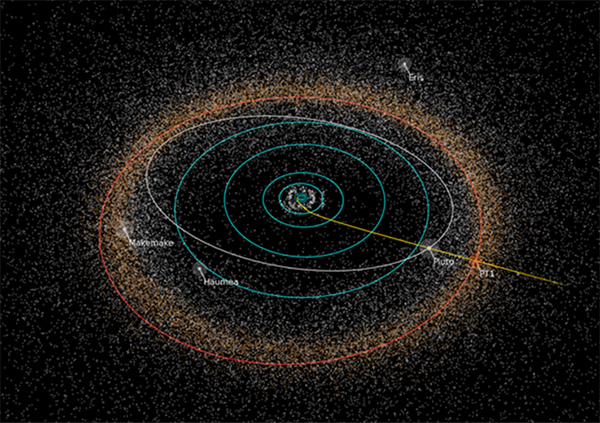 For now, New Horizons has already observed some objects in Kuiper Belt next to Pluto (this dwarf planet is also in the Kuiper Belt). One of these object was 1994 JR1 that is 90 miles wide (145 km) in the distance more than 3 billion miles (5 billion km). The images were taken by LORRI camera on April 7-8 from a distance of 69 million miles (111 million km).