3D printing technology can be used for unbelievable purposes. The team of veterinarians that is called Animal Avengers has already 3D-printed titanium beak prosthetic for a parrot and a shell for a turtle. Their last interesting work was a tooth implant for 15-months old puppy called Hanna. She has broken her incisor when she was chewing a bone. After that, it was quite difficult for her to eat properly.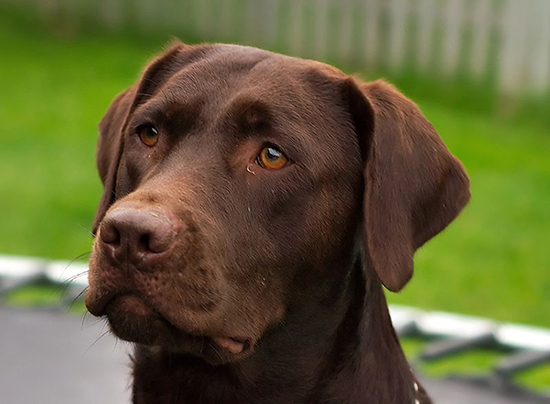 By Rob Hanson (Hershey - Chocolate Lab) [CC BY 2.0 (http://creativecommons.org/licenses/by/2.0)], via Wikimedia Commons
On the other hand, Hanna was lucky because this team of six people (dental surgeon, 3D designer and four veterinarians) have offered an expensive surgery for free. Normally, this surgery will cost about $1500. Because such a surgery has been done for the first time, it was free of charge. They have scanned the dog's mouth and created the right incisor according to the left one.
The implant was created using the 3D printer at the Renato Archer Information Technology Centre in Campinas because this is the only one 3D-printing facility in Brazil that is able to 3D-print using the metal materials. They have used chromium and cobalt metal in order to create the tooth implant. The surgery was done by the surgeon Roberty Fecchio on July 1, 2016. Hanna recovered quite fast and she can eat much better now. Even though, she has to be a little bit careful and she should not chew the bones never again.