Even though there is a lot of gaming notebooks, many of us have only integrated graphics or not very powerful ones. Razer came with an external solution called Core. It is an external enclosure for a graphic card and it supports full-length double-wide PCIe x16 desktop cards (up to 310×152×44mm / 12.2"×5.98×1.73"). The maximal supported power is 375 W.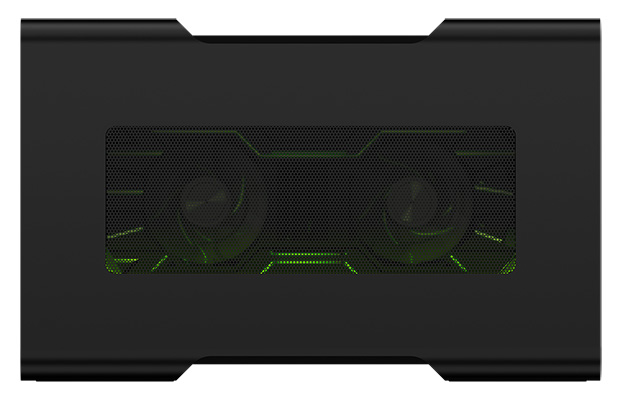 The connection between laptop and Core is done using the Thunderbolt 3 (USB-C) interface with 40Gbps speed. Plug and play technology is supported, therefore, there is no need to restart your PC when you connect Razer Core. Core also provides some additional I/O ports. You can extends possibilities of your laptop with 4 additional USB 3.0 ports and Ethernet.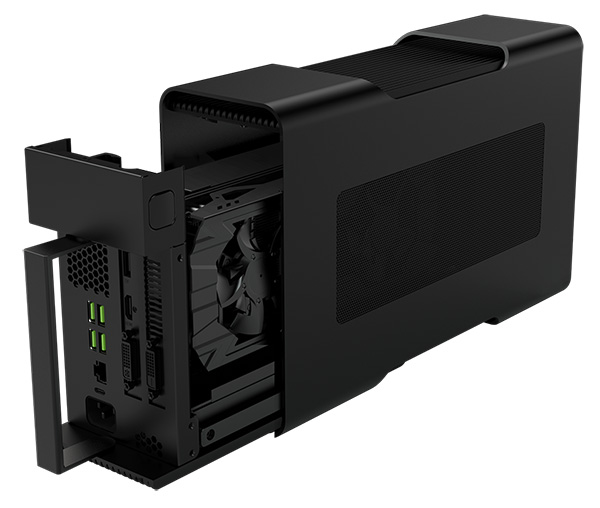 Dimensions of Razer Core are 104.9×339.9×218.4 mm (4.13"×13.38"×8.6") and it uses 500W power supply. For now, only Razer Blade Stealth laptops with Intel HD Graphics 520 are supported. Core supports AMD Radeon R9 GPUs (280, 290, 290X, 300 Series, Nano, and Fury) and NVIDIA GeForce GPUs (750, 750 Ti, 950, 960, 970, 980, 980 Ti, and Titan X). The price was set to $499.99, but it is lowered to $399.99 when it is bought with Razer Blade Stealth laptop.