Solar cells are not usually very thin but the scientists in North Korea have made a progress and have made them much thinner. Their new photovoltaic system is only about 1 micrometer thick and because of that, it is also flexible. You can bend it around a pencil and the researchers said that the minimum bending diameter is 1.4 millimeters only. Due to these properties, such solar cells can be easily used in popular wearables or other smart electronics like smart glasses and fitness trackers.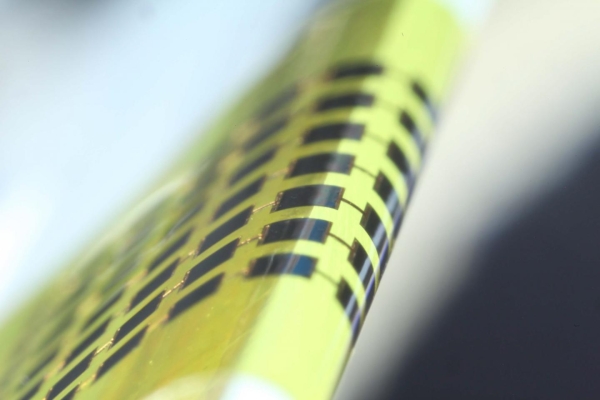 ultra-thin solar cells (Juho Kim, et al/ APL)
The scientists have stated that ordinary photovoltaic systems are hundreds of times thicker and even the best ones are 2-4 times thicker than their new solar cells. They have used semiconductor gallium arsenide. The adhesive that would make it thicker was not used. The cold welding and pressure at 170 °C were utilized, a top layer of photoresist material melted and was used as a temporary adhesive that was later peeled away. The efficiency is comparable to other very thin (but still, thicker) solar cells that have been developed in the past. These thinner cells with the similar or even better efficiency are not only more flexible but also less fragile when bent. We can expect that the smart electronics of the near future will be charged on-the-go by the sun.